Commercial Insurance
Safeguard the assets, employees and reputation of your business.
We Listen.
We Customize.
We Care.
To protect a business, you need to understand it from all sides. That's why our goal is to know your organization as well as you do, and create a plan that offers the unique coverage, benefits and support it needs to thrive.
Read our content on COVID-19 and other insurance insights by visiting our insurance content hub.
Why M&T Insurance Agency is right for your business

.
We help businesses mitigate risk and focus on future prosperity. Our experienced team is ready to listen to your needs and provide sound, efficient solutions.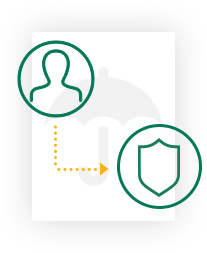 CUSTOMIZED SOLUTIONS
As your broker, we will work with you to create tailored coverage and benefit solutions from leading insurance companies.
COMPREHENSIVE PROCESS
Our comprehensive risk management review is designed to prepare your business for whatever the future holds.
EXPERIENCED PROFESSIONALS
You'll receive personal attention from experienced and knowledgeable risk management professionals based in your community.
OUR SOLUTIONS
Tailored to your needs.
We Listen. We Customize. We Care.
Our experienced professionals work closely with you to identify the unique needs of your business, then create and implement a customized solution through our network of leading carriers.
Let us use our knowledge and experience to help build a top-to-bottom insurance program that covers all your needs. 
Comprehensive property and casualty solutions (or programs)
Access to major insurance companies and specialty markets
In-house risk control team to manage loss prevention tactics
Benefit from tailored solutions designed to meet the needs of both your organization and your employees. 
Fully insured and self-funded benefits programs
Total program analytics and underwriting services
Targeted communication solutions to drive population wellness
Consult with our experienced team on innovative products that can help your business cap costs and transfer liability. 
Implementation of Captive Programs designed to retain risk
Traditionally used for Workers Compensation, General Liability, Auto Liability and physical damage
Ongoing review and analysis of programs
Allow our surety professionals to find creative surety solutions for your business or project. 
Commercial and Construction Surety Bonding
Complete financial analysis, including indemnity guarantees
Competitive bond rates and terms
Turn to our experienced insurance professionals for full-service solutions including loss control and claims management. 
Risk evaluation, analysis and benchmarking
Complex claims consultation and coverage dispute advocacy
Strategic claims reviews
OUR PROCESS
Understanding all sides of your business.
DISCOVER
We work to understand your business at every level, from your real property to your employment practices. We'll assess your current insurance coverage - and your insurers themselves - to ensure all risks are being considered.
ADVISE
Once we've defined your risk management and insurance objectives, we'll work with vendors to identify cost-effective insurance solutions that offer the protection and benefits based on your company needs. Our team will meet with you personally to present options and make a recommendation.
IMPLEMENT
We will help your organization implement, manage and track the insurance solutions you've selected. As your business evolves over time, we'll help you adjust your coverage to protect against any new risks.
Insurance Products offered are: NOT FDIC Insured • Not a deposit in, obligation of, nor insured by any federal government agency • Not guaranteed or underwritten by the bank • Not a condition to the provisions or terms of any banking service or activity.
Insurance products are offered by M&T Insurance Agency, Inc., not by M&T Bank. Insurance policies are obligations of the insurers that issue the policies. Insurance products may not be available in all states.
The content of this page is for informational purposes only. It is not designed or intended to provide financial, tax, legal, investment, accounting, or other professional advice since such advice always requires consideration of individual circumstances. Please consult with the professionals of your choice to discuss your situation.
Technology trends in treasury management.
Banks are looking to raise the bar on the cash management user experience, making it look and feel more like retail banking.